- Laying in the bathtub singing and the notes resonating in my little corner, I can feel the notes on my skin through the water.
- My sweet babies


- This is what my face looks like when you have two girls under 11 "do" my hair.


- "Tactical defensive pinching – now in flat dark earth. Or multicam for an upgrade fee!"
- Almost perfect french toast (that was just slightly crispy) and elbows up coffee drinking on a Sunday morning.
- Wonderful sunrises


- And amazing sunsets (yes the clouds really were that color!)


- Flying into Vegas Sunday afternoon the clouds were amazing. Looked like you could step out and sink into the softness


- Beer, friends and rodeo


- Comestibles and beverages


- The feeling of getting in the car, putting your boots up on the dash and just taking off to parts yet unknown.


- Cute little cabins in the swamp where I got one of the best night's sleep in months


- Amazing little General Stores with soda fountains and just all the cute little schmuntzes you could want.


- Still working on my 1000 cranes…I'm way behind now though…


- Dead lifting fifteen 80 pound bags of concrete out of the truck counts for my weights workout for the day. And no, I didn't even chip one of my shiny red nails doing it.


- Charlotte the Argiope


- Was out feeding all the things for sunset then decided to go for a walk. Amazing skies, chasing the giant moon, then having her light my way home in the dark, no flashlight needed! The breeze blowing, my arms outstretched, singing. Nothing but the bugs, the cows, the sound of my voice and the crunch of the gravel under my feet.
- Long, languid bath with watermelon candles, some reading and then a Tara Brach "talk" while soaking. Good way to end the night peacefully.
- Little Nigel, pearly dusk sky, nearly full moon: farm perfection


- Days when I can quote my favorite poetry in regular conversation, for the win!
- A great morning: I got up at 6:30, before the sun, and went to milk the cow (something I had forgotten how much I adore the zen moment of just me and the cow in the quiet of the pre-dawn), fed the horses as the sun started climbing over the horizon, fed the dogs and let the chickens out and kissed hubs goodbye as he went to work. Then I went for a run in the cool morning air, came back, rinsed off, made myself a very tasty green smoothie and sat down to start my workday at 8:15. I felt like I got so much accomplished and started my day off on the right foot.
- Bugs!


- And giant spiders!


- Lying listening to music to distract my brain, it's a meditation, of sorts. Losing myself in the soundscape, in the rhythms and the places that it takes me, riding the ebb and flow. Music is so important to me, it has the power to soothe, to turn it all around, to bind it all together and make the ordinary extraordinary. It is a line straight to the core of me, it is feeling and image captured in wave modulation, moments distilled and encapsulated in the notes.
- Driving home, listening to perfect music at top volume and watching the extremely fat disc of the sun slip down the sky, the last light red and warped.
- Summer storms encroaching the farm


- Cows hiding in the garden


- Magic shell and raspberries


- I went to sit on the dock in the dark. It was a little creepy, couldn't see anything but stars and fireflies reflecting off the water, and hear the frogs, bugs and the occasional (and sometimes very large) splash. It was absolutely magical. I tried to get some long exposure shots, but I was a little afraid of dumping my camera and everything I had with me into the lake to sit there for too long. That and it was very still and I had sweat pouring off me.
-

- It's pleasant in the swamp, not too hot in the shade of the cypress, not too humid. I'm sitting at the end of the dock listening to the birds (that I don't recognize) and bugs punctuated by the occasional fish jumping. There was a white egret in the front yard this morning, then the dogs had to go chase it. There's lots of cicada sounds…things I don't recognize…
- Being Uncertain…


- After the morning I've had I need to stop to pee and caffeinate. I asked for "a cortado pretty please with cherries on top" and this is what he gave me. Also, fastest cortado slam ever.


- It's too late for dinner, I didn't feel like making anything so I'm eating watermelon, straight out of the melon!


- I was up at 5am to the cow screaming outside the window. I went to let her out and witnessed the perfect, little, earthshiney, fingernail moon low in the eastern sky and the Milky Way draped over the sky, canted northeast to southwest. It never fails to stop me in my tracks, staring up at the sky slack-jawed and feeling like a tiny speck in the giantness of the universe. Anything I think and feel are lost in the great cosmic swirl, an insignificance, not even registering in dance of the birth and death of stars.
- Driving down the dirt roads of my county that I love, windows down in the truck, country music blasting, the sun getting low, sweat sticking my shirt to my back, the clouds perfect little poufs…


- After having three too many sangrias Friday night and spending Saturday, slow, sick, hung over, napping and recovering, the day after I managed to get up and feel like a million bucks and we went on a pie and fried chicken adventure and had a nice, slow, blissfully quiet evening. Then I woke up feeling even better, had a nice morning meditation sit, fed the horses, got some work done and then swept through my bedroom and bathroom and the back half of the house like a tornado: cleaning, vacuuming and mopping. That evening I had a clean bedroom, fresh sheets, clean air filters and floors.
- I crawled out of the tub and into bed to watch the lightning. I shut off everything in the bedroom and bathroom that had a light, however small. My alarm clock got turned over, my glow in the dark jellyfish got stuck in a drawer, I took my toothbrush off the charger, unplugged things with charge status lights until there was nothing but the light from the smoke alarm left and lay there for an hour watching (and listening to) the light show until I drifted off to sleep.
- Dirty little birdy feet.


- Ancient bristlecones, altitude and sunsets


- And perfect shots of the the three of us.


- The most cutest moth that I was able to *pet* It was like he screamed "Nooooo! I AM the NIGHT!"


- Kneeling down in the rain and taking photos of snails and their reflections.


- Amazing overlook hikes!


"Ahoy, I am Ahab, and that is my Great White Throne!"
- Gorgeous sunrises that wake me up with the pinking


- Hanging on the North Rim of the Grand Canyon like a boss


- Boney, the truck!


- Diners! (and pancakes and griddles and greasy spoons)


- Showers, and scrubbing off grime and stink. I love the ritual of showers, the things I do before a shower, the putting on feel-good music for while in the shower and all the little things after a shower and feeling good and clean and the whole process is so enjoyable
- Tiny little itty bitty snails that catch my eye while I'm walking. I stopped, knelt down and watched it, snapping photos with my phone. I must have looked a sight kneeling in the middle of the dirt road scrutinizing what looked like a rock.


- A stiff, cool breeze that blows over the tiny little hairs on the back of my neck and through the curly, sweaty tendrils of hair falling out if my clip and across my chest, cooling me and giving me goosebumps.
- A squirrel in the top of the gum tree eating the berries and throwing the stones on my metal roof causing sounds like shots. I looked up at him and asked him what he was doing and he chattered at me and threw a seed at me.
- I've taken to wearing lipstick and eyeliner when I leave the house and it's made me feel surprisingly good about myself. Just little things, but it's like dressing up to go to the grocery store, there's something about not feeling like a schlub walking around doing regular errands that makes it more special.
- Butterflies that hang around to visit.


- The blissful, sweet, sanity-returning, complete unconsciousness of drugged sleep when it was much needed snuggled deep in the covers, feeling my muscles melt and like it was the most comfortable place in the world ever.
- Waking up early and watching the sunrise tip the tops of the clouds with golden light before sliding down to the tops of the trees and filter through the brush to kiss the earth.
- Funny little flowers that look like they can't possibly be real or maybe are from some other planet.


- Balloons! There are never enough balloons filled with helium in the world!
- Friends, and feeling loved and wanted.
- The sweetest comment from an old friend: "One of the things I've always enjoyed about knowing you is your refreshingly cute way of looking at the world.. When we were teens you taught me not to rage at the storm, but dance in the rain. As adults you keep reminding me to take pleasure in the little things."
- Calf selfies


- And silly, cute calves.


- Freeze dried peaches remind me of my childhood. I had a mild obsession with freeze dried anything when I was a kid. It reminds me of being tucked in corners with snacks and a book in my own little world watching people.
- My friend Mikey posted this wonderful thought about Pumpkin Spice and Autumn that I loved so hard:
The greatest bit of Pavlovian conditioning done to suburban white America is Pumpkin Spice. September rolls around and, suddenly, everything is pumpkin spice. Everything. Coffee, beers, deserts, ravioli, lip balm, aerosol body spray. Everything.
It's an ingenuous marketing tactic. They've convinced people that everyday spices like cinnamon, nutmeg, ginger, and allspice mysteriously disappear between March and September. They don't. You can get them whenever you want. Furthermore (despite the fact that very few "pumpkin spice" items actually have pumpkin in them) you can get pumpkin all year round, as well. It comes in cans already gutted and mashed up and cooked. Very convenient. But nobody wants pumpkin spice in JULY. Pumpkin spice is a fall thing, right?
See, this is where the psychology part comes in. Pumpkins, naturally, are a "fall thing" because of their growing schedule and, traditionally, signify the fall harvest and Halloween etc. Pumpkin spice comes from pumpkin pies etc. and activate those powerful sensory memories. While pumpkin spice certainly tastes like something, the smell is what really gets us. They are warm smells. We're reminded of family and snuggling under blankets and fireplaces and crunching leaves and early nightfall. We so strongly associate these things with fall (add pine and peppermint to the mix at wintertime) that the thought of them any other time seems…unnatural. Seriously, try lighting a pumpkin spice candle in July. It makes people uncomfortable. It's weird. Summer doesn't smell like nutmeg. Summer smells like citrus or coconut. How long before someone says "Smells like Fall in here"?
So, in the last week or so, the pumpkin spice items have begun rolling out. For people who are not fond of colder weather, it creates unease. Summer is ending. Fall is here. Winter is coming. They must flee. They must run. Worst…season…ever. For people like me, however, who love fall and winter, it means an end to sweating and bugs and headaches etc. and a much more pleasant me. I love pumpkin spice because I have, through years of clever marketing and life experience, been conditioned to love it. It makes me happy and I'm a sucker for happiness.
- The other day was Teddy Bear Day, which makes me SO happy, because I love my Armpit Joe so much.
- I did the 2014 9/11 Memorial Stair Climb this year, and I can still feel my legs. I'm in this video at least four times if you can find me.


- The downside of 73 flights of stairs both up and down is trying to go up any more stairs after that.
- The city looks (and smells) weird this early on a Sunday morning


- I do so very much love middle of the night thunderstorms.
- It rained, like poured and thundered and lightning, for an hour and a half. I can't remember the last time that happened. Total was 3/4 of an inch!
- I woke up early, fed the horses, helped move a bale of hay for the beef cows, and still had time for an hour walk before I got started at work and before the day got too hot.
- Amazing sunrises. Clouds mounting, golden light, streaming steaminess. Worth waking up for.
- The one tiny little lone rain cell that parked over the house last evening as I lay in bed. Suddenly, total downpour rain on the roof. Just as quickly, it quit. The weather is fickle, but we won the lottery yesterday.
- Monsoon rains at sunset and rainbows!


- Sunset streamed golden through the windows of the house and so I walked outside to look and was rewarded with the most amazing sky. Virga, rainbow, golden cauliflower clouds in the distance and everything suffused with a warm glow. I watched it until the last bits of sun turned orange and pink and purple on the fringes of the clouds and the moon shone bright peeking through.
- I had some downtime in the afternoon so I hosed off the back porch, cleaned out the cast iron tub and filled it up to the very top and climbed in. It was hot and a little muggy outside, and the water was perfect. I had good music playing, good things to read and perfect partly cloudy skies. As I lay there for an hour, I watched the clouds build and build until they slowly exploded into thunder and rain all while I lay there.


- Feeling competent and effective climbing in the back of my truck to help load feed (and then unload it by myself when I got home). I love how much stuff I am able to do on this farm, I love feeling independent and like I can, for the most part, take care of myself.
- The always-excited-to-see-me greeting from Ollie when I come over. He is always so happy, the perfect floppy happy dog.


- Delivering dinner in a thunderstorm, pouring warm rain and heavy wind. Despite my umbrella I was still completely soaked to the bone and it felt so good.
- I walked a few miles yesterday and on my last leg, momma drove up past me on her way to work and rolled down her window to greet me. I hung in her window and took a long pull off of her mint iced tea and it was the perfect refreshment to get me home.
- The endings to pretty decent birthdays filled with food, swimming, chiropracty, scotch and cigars.


- Fancy grilled cheeses and Ziegen Bock beer with a scoop of dark chocolate ice cream!
- Taking momma out for a country music concert!


- Dog's got a vet appointment in town, so we took him out for tacos
- The new Sugar Mama's Bake Shop has a much better vibe, and their cheese plate (with house made cherry jam) with a hefe was perfect late lunch with all the flavors mixed together.


- I stood outside in my pasture staring at the brightly shining Milky Way, watching the far off lightning flicker the sky, a shooting star scream across Cassiopeia and then first Nora, then Tex and the rest of them had to come see what I was doing standing in the middle of their pasture. I scritched on them all, gave Tex a big hug and then headed back inside the house.
- My favorite tree and poofy clouds.


- Cool breezes, lazy mornings, squirrels chasing one another through the trees, cloudy skies, almost chilly temps, a cup of tea and an old favorite book. It is all just perfect!


- I was in Berlin on New Year's Day 2001 and stood gaping at the Siegesaulle squinting to see angels there. Or in Zoo Station, standing and listening to my thoughts. They were in the Gedächtniskirche, and in the Potsdamer Platz…And I said, "Now. And now, and now…" (thinking of all this watching Wings of Desire)
- Silly chicken nests


- I got home from fancy dinner and I fed the horses and checked on the cows. I've got three cows that are due to calf soon, and so I wanted to see how they were looking. Grace looked like you could drive a bus through her ass end and her bag is like a beach ball. Delilah doesn't look at all like she's even pregnant, and Darla was somewhere in between. All the cows are up front, except Darla. Hubs spots her in the back laying down, then standing up, and one of the cows takes off towards her and I just *knew* she'd calved. We get down there and she had JUST dropped the calf. He was still covered in the sack and laying in a puddle. As we stand there she has two huge explosions of liquid and she passes the rest of her placenta almost onto my foot. I knew the donkeys would soon get overprotective, they've done it before where they won't let the momma near the calf which just won't do, so I have to move them. I had my dress on from dinner still so I just pulled it off and handed it to Hubs. I can hose myself off easier than I can get placenta out of a dress. Darla was a little bitchy (rightly so) and gave me grief when I went to pick him up, but I hauled him up and carried him to the dairy pasture with the other calves and mommas. I was covered in mud and the insides of a cow. Mom held the hose while I got most of the big chunks off before I came inside to shower off properly and scrub out my underthings. Never a dull moment!


- Thursday night around 11 I had settled into bed when all the donkeys and cows started bellowing and Hubs was like, "we should go check on them…" I sleepily mumbled, "you go ahead, honey…" and rolled over and was out like a light. A (seeming) second later he comes running in saying he was calling and texting me that Grace had her calf! I hauled myself up and got dressed and headed out and sure enough Gertrude was still sopping wet but up and walking around already and alert and perky. She's very curious and adventurous and bigger than Meatball. She wanders away from Grace this morning exploring and wanted to see what everything was.


- All dressed up and somewhere to go!

-
- Stream This Will Destroy You's new album
- Hilarious story about an Indiana brewhouse that gave the state's ridiculous codes the finger
- Giant statue of Satan with a woody shows up suddenly.
- Recipes! pumpkin pie cupcakes, raspberry chews
- I need to really crack down on the amount of high-glycemic carbs that I eat…they are so damn yummy and addicting, it's hard to quit. The Truth About Cholesterol
- I want to do this shot so bad


- Dutch artist Florentijn Hofman, known for his large scale installations of animal characters, recently unveiled his latest work. Located at the Dayuan Town Naval Base in Taiwan, "Moon Rabbit" is an enormous yet adorable bunny that's propped up against a grassy military bunker gazing up at the moon, which is based on the East Asian folklore about a rabbit that lives on the moon.


- Amazing and macabre Lucifer installation


- Rosie the Riveter that wasn't


- Really cool gif loops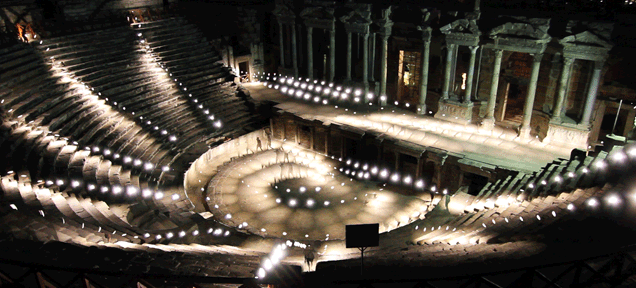 - Gifs that teach you more about science than any book can.
- Toilet paper rolls squished into funny faces


- Snail tea cozies!


- This made me giggle so much


- I love this…FSM ftw!


- I love staying in Airstream trailers, I've been to two not on this list (El Cosmico in Marfa and Shooting Star in Escalante, Utah), but I loved this article about four more airstream parks
- Moulton Barn restoration
- Bioluminescence and the Milky Way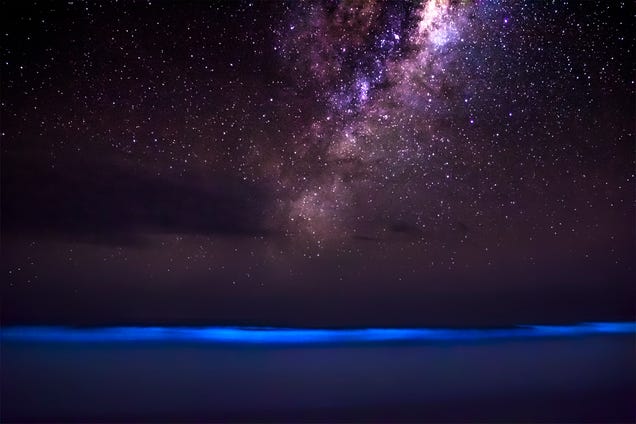 - Iceland's volcano from space


- One day I'll get to the Salton Sea


- I love the look of these bags, I may have to get me one.
- Also, I need a few of these STAT:


- 7 exercises to undo the damage of sitting too long
- Pennsylvania's Ringing Rocks!
- Climbing after dark with glowsticks and long exposures


- Light tornadoes!


- Noctilucent clouds and star trails


- Death Valley's Racetrack Playa Sailing Stones: maybe how they move?
- 20 rare weather phenomena
- ISS crosses the moon


- Traffic lights never looked so good.
- Mass dampener, for the WIN
- Laura Ingalls Wilder memoir reveals truth behind Little House on the Prairie
- Rosie's girls summer camp teaches girls to weld, fight fire, and be awesome
- Struggles of having outgoing personality but actually being pretty introverted too
- Science casts lights on morality in the brain
- How to love someone
- This hit a little too close to home: What it's like to have anxiety in a relationship
- Toxic behaviors that push people away
- Toxic relationships to avoid
- Butchering your life, tips to remember
- Why relationships end and things to think about
- Be happy after a break up
- "I love The Verve song On Your Own that says "you come in on your own and you leave on your own." It's a reminder that we're supposed to experience moments of solitude; we are solitary—and that doesn't have to be a bad thing." (10 things to do when you're feeling lonely)
- How to accept things as they are
- 5 core traits of truly sexy people
- Ways to attract and keep love
- When I say I love you, this is what I mean
- A fuckit list (instead of a bucket list)
- Interesting article…
- The link between poly, compersion and metta. I don't know that I've ever made that link before now, but I can see it…something clicked in my head. It hurt when it clicked, but it made sense logically. Now, to figure out a way to practice compersion and get better at it.
- The elegant art of not giving a shit.
- 4 key ways to respond instead of reacting
- 10 principles of life to look at every day
- Why you don't have the balls to be happy
-

- How to get a family of four quickly prepped for a year
- This is happiness: