- The raccoon came visiting during yoga class and tap-tap-tapping on the window. He's so ridiculously cute. Then on the way home we saw the big barn owl that lives on the neighbor's place. S/he flew into the tree and stared at us for a while then flew off, gorgeous! And when I parked my car, I heard a shuffling in the leaves and was startled by a Sheldon (all armadillos are named Sheldon) who looked at me, sneezed, then slowly toddled off unconcerned.
- 2/21 I noticed that the red phlox had started to bloom at the northwest corner of my dirt roads, the first heralds of spring! Four days later it carpeted red and spreading to other corners!
- "Farmer's malarkey." Gee thanks autocorrect!
- One upside to being up at 6am is that I got to see the perfect, earthshiney, crescent moon and brilliant Venus in the early morning dusky light. It's the perfect sliver moon hung low in the sky, and the first time I've seen it in over a week.
- The thick fog left everything soft and hushed. Trees and telephone poles emerge delicately, cows quietly schwush through the dewy grass, pastures silently full of last years hay, soft cottony blankets over freshly tilled fields.


- Chilly sunset
- Yoga. In front of a fireplace. With a thunderstorm outside. And rain on the roof. I win at life.


- One of our chickens laid a shell-less egg, an interesting and squishy rarity that is always fun to play with.
- Sunset broke from under the cloud deck and dappled golden light all over everything.
- Sometimes I forget that my life works far better with a soundtrack, and a good one at that. I'm much happier, have more energy, and function far better. A quiet house makes me stir crazy, but I can bust through a huge pile of to-dos if there's good music to keep my head bobbing.
- I love the sound of rain on the tin roof.
- Even better, I love thunderstorms at night. When they wake me up from the low rumbling, and I can lay there and watch the light flicker on the walls through the windows and listen to the rain on the windows and the low, long tumbling growls.
- Freezes that glaze everything.


- Last minute, feel-better rodeo self-dates with a box seat!
- Counting trains. 3 engines, 64 cars.
- The amazingly wonderful taste of Texas Ruby Red grapefruit for breakfast.
- The other morning dawned beautifully cool, magnificently bright and smells like dirt, wet grass, and home with the crisp, invigorating sense of hope and promise.
- There was still enough dust in the wind from the west Texas haboob to make for a hazy moon set. The wind is really raging, making all the windchimes sing. There was a chilly bite in the air, but it's still altogether pleasant out, even this early.
- I like this post


- Watching the Tobies eat.
- Bucket list: fill the back of the truck up with pillows and blankets, drive to the middle of nowhere (or the middle of my pasture) and sleep under the stars.
- Petting and cuddling a wittle woodgie woo mini piglet who buried her snout in the crook of my arm.


- Full body scrubbing, feeling so amazing afterwards.
- Sharing awesome food with someone else, even if I can't eat any; that wonderful feeling of knowing they will love it and you absolutely have to share it with them anyway.
- I saw a field full of hundreds and hundreds of black birds, I don't think they were grackles out this far in the country, all tail up pecking in the grass. The edge would fly up and they moved like a wave like that across the pasture, just one section moving at a time in synchronous undulation.
- Word porn: psithurism – (n.) the sound of the wind through trees
- I loved running my fingers along the smooth glazing on the morning we had the ice storm. I had to touch and caress everything.

-

- Pura Vida: 'Everything is good, life is beautiful, go with the flow, surrender to what is, let things go, enjoy your life.'
- 5 lessons from hiking: live with less stress and more joy
- Lighting steel wool on fire and spinning


- TL;DR version: have friends strategically drop (whole) lightsticks down waterfalls at night and then catch them swirling in the water on the way down, then catch them downstream. I absolutely LOVE this idea. This appeals to both my addiction to glow sticks and things that glow and photography.
- Big giant bee faces (so cute!)


-

-

-

- This made me happy:


- The best advice I ever got about love
- This sweet article that made me tear up – Before We Fall In Love
- 8 ancient beliefs that are backed by science.
- 30 things to stop doing to yourself
- On being real on Facebook
- On calling women 'crazy' – and why not to.
- Unlikely "trick" to shorten everyday bad moods
It's tremendously encouraging when we realize that we're able to change how we feel. No longer do we have to be victims of our own emotional responses. No longer do we have to be compelled to repeat old and unhelpful patterns of feeling and action. With mindfulness — and with the tools for change that lovingkindness meditation offers us — we become happier and freer.
- Daily practices to change your life: and to wit, a quote from it.
We must decide what we want and then focus our actions to support it. By doing everything—eating, speaking, breathing, behaving—with purpose, our actions become sacred rituals that yield intentional results. Eating something because it's what we actually want to eat to nourish and please our palates and our bodies. Saying something because it needs to be expressed and heard. Breathing in a way that supports our thoughts, feelings, and movements. Behaving in a way that makes us feel proud of who we are.
- This is pretty sexy. How to have a tantric love affair with life. Also, this.
- Human connection and sex, contentedness and transcendentalism
- This is so pretty, and I love the way I felt when reading it.
- 5 ways meditation makes us kinder
- 28 ways to be kinder and more compassionate
- Infographics about mindfulness meditation
- Three typical mistakes in thinking about the future.
- 50 ways to leave your stress
-

- Sea horses: I grew up on a steady diet of Misty of Chincoteague and Brighty of the Grand Canyon, and the very first time I ever saw the ocean, any ocean, it was on Assateague Island at dusk with the comb jellies softly bioluminescing and the wind whipping my hair and skirt about when I was 13. I fell in love then. Chincoteague and Assateague have always held a special place in my heart
- Autonomous Machines: Windup Toys and Other Analog Devices Express Themselves through Art
- This article had some interesting techniques, including Trauma Releasing Exercises
- Elevation training mask
- Pi in the sky in Austin


- Dust storm vs. Haboob


The haboob near Amarillo from the air not that long ago
- Stuff being thrown at my head: self portraits of Kaija Straumanis
- Sarlacc Pit decals for your toilet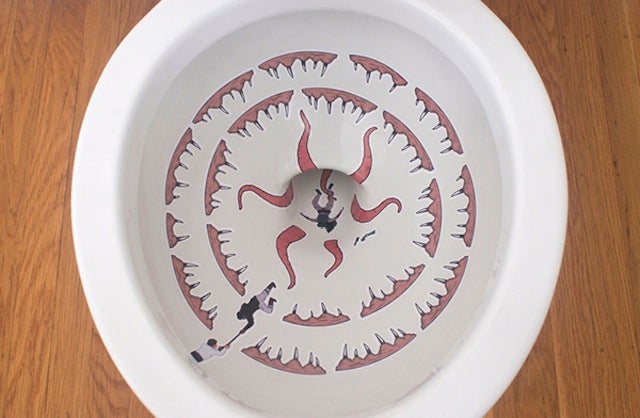 - Washing machine cleans with plastic beads and a tiny amount of water. How cool!
- IBM's Watson takes on recipes, and WINS!
- Watching strangers make out (interesting)
- Reasons for more touch (touch me more please!)
- Recipes: grain-free chocolate chip cookies, limoncello, 15 yummy lemon recipes, warm curried apples over kale, 3 ingredient peanut butter cookies, coffee gummies, salted pretzel caramel brownies, whiskey glazed cabbage, tumeric honey booster, rhubarb muffins with rhubarb jam, sweet potato millet soup, maple waffle bacon bake, allergy free pumpkin pancakes, sweet potato chocolate pudding, 23 ways to use whiskey in every meal, superfood smoothie, bacon cannoli?!
- 5 second rule now supported by science

- 8 hours of takeoffs at LAX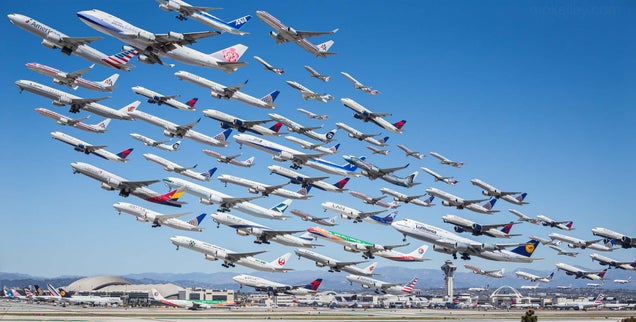 - I'd love to live in a train car!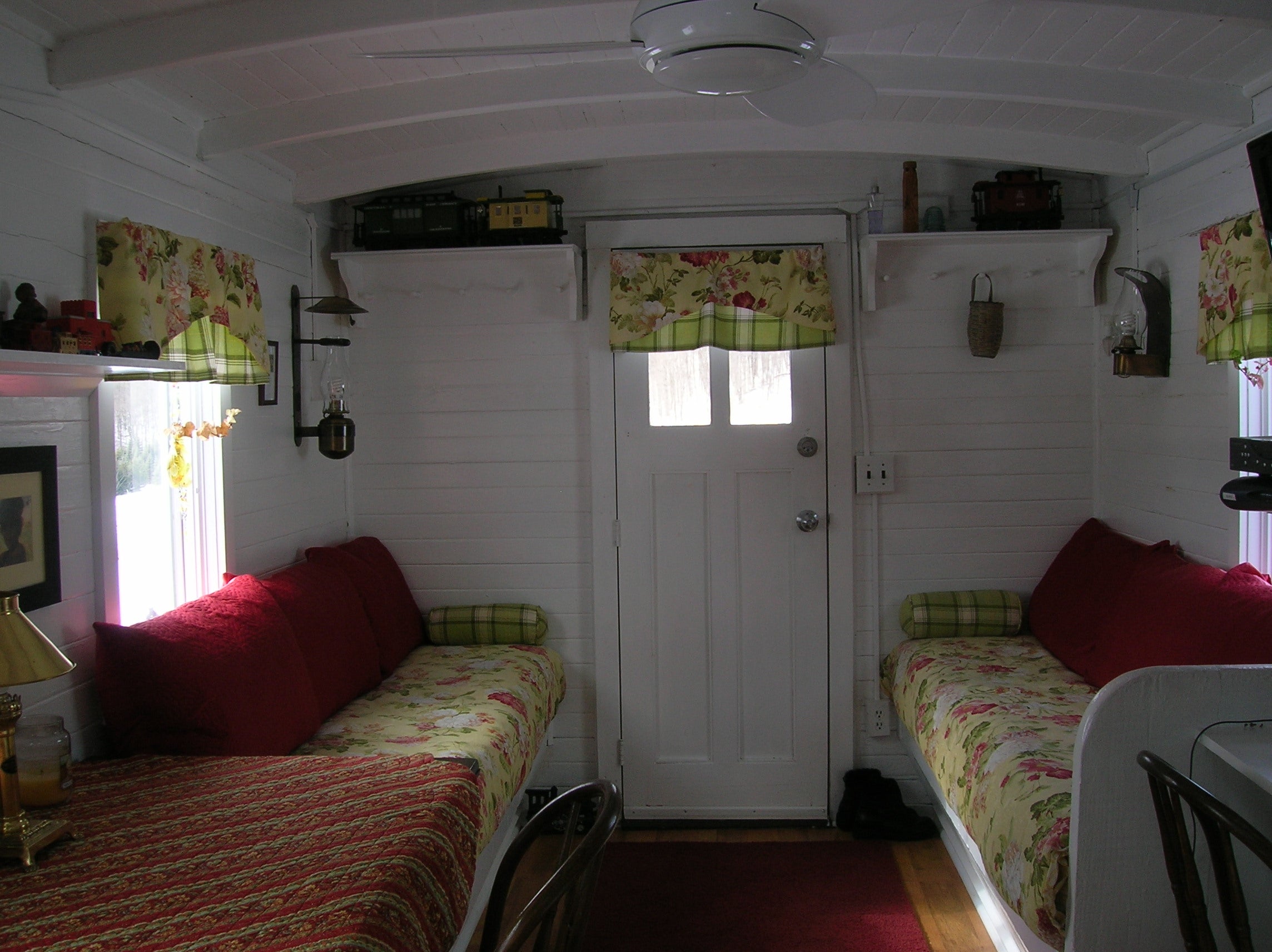 - The sounds of the cosmos
- Good quotes and photos of happiness.
- Fun facts about fireflies
- Night tours of Antelope Canyon
- I hope to be waking up to this sight soon:


- The Winchester Mystery House (one of my favorite fun roadside attraction things in San Jose outside of the nerd museum) is not allowing overnight stays!
- Commercial reel for Jim Henson's Creature Shop also…Puppet Up! Uncensored
- What tree rings would sounds like if they were 'played' on a record player
- 20 of life's underrated pleasures
- This photo of how Europeans might imagine Americans have breakfast is so hilarious, but the comments on the page are even better.
- Crosssection of an airplane


- I do love barns, so much.
- This made me smile so much. Yosemite holds a special place in my heart since my sister and I hiked it (even if briefly) in 2006. I love that park, it's so beautiful.

- A really great video of dancing in time with light. Even better, it's called "Pleiades"