- Birthday peach tea, pizza and cake at the local pizza shop. I bought cupcakes and cake for everyone (though just about no one ate them – I had to give them away at the end of the night).
- "I think the turning point of adult hood is the realization that for the most part, no one really cares. The second step is learning how to be fine with the fact that, for the most part, no one really cares."
- Momma got a new hat!


- Out of context conversation pieces: "Don't look them in the eye. And don't be afraid to punch a monkey."
- As random as possible: Organs in macaron form: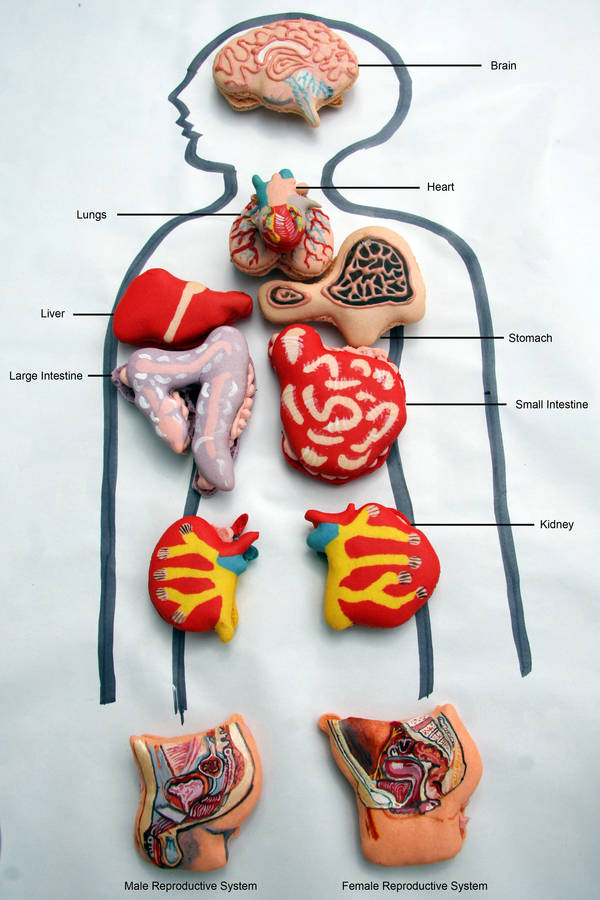 - Related: french macaron class with momma and a friend!
- Makeup lesson/makeover at the department store, very fun!
- Last minute decision to go to Barton Springs pool (68 degrees, brr) late in the evening. No suit, no problem! Strip down to your undies and jump in (yay, going topless is ok in Austin!)
- Birthday rain! I got out of the shower and walked straight outside to get a final rinse in the coolness. It's good for the hair and for the soul, right?
- Birthday french toast and bacon. And a spa day. And flowers. And carpaccio and kaffir lime fried chicken bahn me and macarons. A really great birthday!
-

- Ways to raise my mood and make my day better: going out to feed apple cookies to the horses, donkeys and cows.
- A clean house. I always forget how much better I feel about everything when the house is clean. No, really….EVERYTHING.
- Slow spot in the afternoon, going out back to even out my "tan." Yes, I have a farmer's tan, though it's a tank top tan instead of a t-shirt tan. I laid out in my backyard with the breeze and sweat it out for a half hour, then jumped in the pool to cool off.
- Peach iced tea.
-

- Chickens on the front porch, knocking on the door.


- My vet texts, "Send me a picture of Grace's hoohah and I'll get in on the calf birth pool." Yes, I sent pictures of my cow's jiggly vag via text.
- Cow photo bomb (with bonus horse stuck in a gate)


- Waking up at 7 to the sun peeking over the horizon, underneath a shelf of low clouds and throwing warm orangey light on the far wall through the transom windows. Then, inexplicably, it started to rain, decently hard too. There was a tiny little rain storm right over our farm and the sun shining right through it. Rain on the rooftop and warm sunlight through the windows. It was a glorious thing!
- Ringtail Canyon and Neon Canyon in the Escalante Backcountry Canyoneering trip.


- Breathtaking sunsets. I walked out of the store at just the perfect time to catch it. The high tops of the thunderheads stayed lit for a long time while the sky turned orange and pink. Then much later I was even more surprised to catch the noctilucent clouds next to Scorpio.
- Barely buzzed, feeling good and moonlight through the water.
- Did you know that cows lose their baby teeth just like people? This is one of Henri's baby teeth that I lucked into finding out by the milk shed a couple weeks ago!


-

Cow races
- Crazy analog-like optical illusion
- Noon whistles in the local small town.
- Durango and Silverton Railroad (where we're going in a couple weeks!)


- Finding a "little black dress" on short notice. One that fits perfectly with cowgirl boots or heels.


- Dinner at a really awesome sushi restaurant and then going to see Dead can Dance play (with an awesome opening guy playing hang drums).
- I saw the moon rise on my way home. I didn't recognize it at first, then it hung huge, looking like an orange slice on the horizon for a while before climbing higher.
- Following up a damn near religious experience concert with seeing Baraka the next day and the sequel, Samsara the week after.
- Iced tea next to the lake.
- To end the day, a hot bath, a trashy cowboy romance novel, some nice mellowing tunes, a crop of fresh tea lights (tropical scented!) and me getting pruney with a Lush bath bomb.


- "The Gin and Tonic dessert" = Jintonikko (lime sorbet, juniper mousse, coriander greens, tonic gel and some kind of meringuey foam stuff


- Speaking of, an Earl Grey Gin recipe
- Things that never used to come out of my mouth: "Oh crap, I left my phone in the tractor."
- How to make pickle jar covers
- My goal is to have significantly less "…someday I'll do that…"'s at the end of my life. I want to make my somedays now and plan more of those somedays before there aren't any left.
Some of the best tastes:
- smoked gouda and crisp, cold fuji apple
- avocado margarita from Curra's
- fried chicken, bacon waffles, maple syrup and a sip of Dr. Pepper
- chocolate covered strawberries
- gin and tonic gastroscience desserts (a really good gin and tonic would work too)
- crisp, cold watermelon with mint and feta (or cojita and salt)
- black and blue style thick cut steak with fresh, whole horseradish sauce
- eggs benedict made with sous vide custard eggs and a lemony, fresh butter hollandaise
- roasted bone marrow with toast
- a really good bagel and lox with capers (but no tomatoes and onions)
- grilled cheese (a proper grilled cheese with white bread and cheese slices) and fresh tomato basil soup
- Laid in the hammock last night and watched the light fade from the sky then went in and went to bed blissfully early.
- Woke up before the sun to let the cow out and stood and marveled at my favorite waning crescent moon just rising. Then went back to sleep for a couple hours snuggling in the crook of hubsand's arm.
- "There's a pretty good chance that it's the bluebird of happiness that KittyKitty is eating on the front porch currently."
- Turkey sandwiches and chocolate shakes while sitting at the lunch counter.
- Related: How to make your own lunch meat
- Mmm, cowboys.


- Neighbors to the east have a new calf (the same parents of Bessie Mae). We were sitting on Momma's porch this morning and heard a telltale tiny "moo" and went to go look. It's a not-as-tiny-as-Clarabelle calf, a soft, light brown with darker face and eyes. It looks like it's got well applied eyeliner and eyeshadow on.
- While these may not be energetically viable or easy to produces, these spherical solar energy generating globes are still REALLY cool, and even cooler looking.
- A very sweet and poignant tumblr entry, which makes me cry.
- This dude is traveling across the US with a trailer full of bacon bartering for food, gas, lodging and fun. Sounds like a completely perfect thing to do!
- How to stay married – interesting tips, though I'm not sure that my hubsand would agree.
- I never get tired of pretty time lapse videos:

- Here's another one:

- A seagull steals the camera at sunset

- "I kicked your monkey then I used your goat" – Bad Lip Reading version of Gotye's "Somebody That I Used To Know"

- Photographer Clayton Cubitt has begun a video series called "Hysterical Literature" in which he films women reading from a book while something happens out of sight beneath the table at which they're seated. There's no graphic show, there's nothing but words being read and then a giving over at the end. Here and here are interesting reads about the project. And here is a link to the first video. It's technically SFW, but you'll want some headphones on. I post this not because it's sex-related, but because it's an interesting project. As is described, "She attends to the book, her mind presumably filled with the words, and then her body slowly takes over, emptying her mind and forcing her face to broadcast the rest of the body's sensations." The second in the series is "Alicia" reading Leaves of Grass, which is one of my favorite books when I was in college. Purely from an english writing major perspective, this project excites, arouses and intrigues me. Be warned, your mileage may vary, depending on how conservative you may be about such things.